How to Choose Your First Cryptocurrency | Crypto for Beginners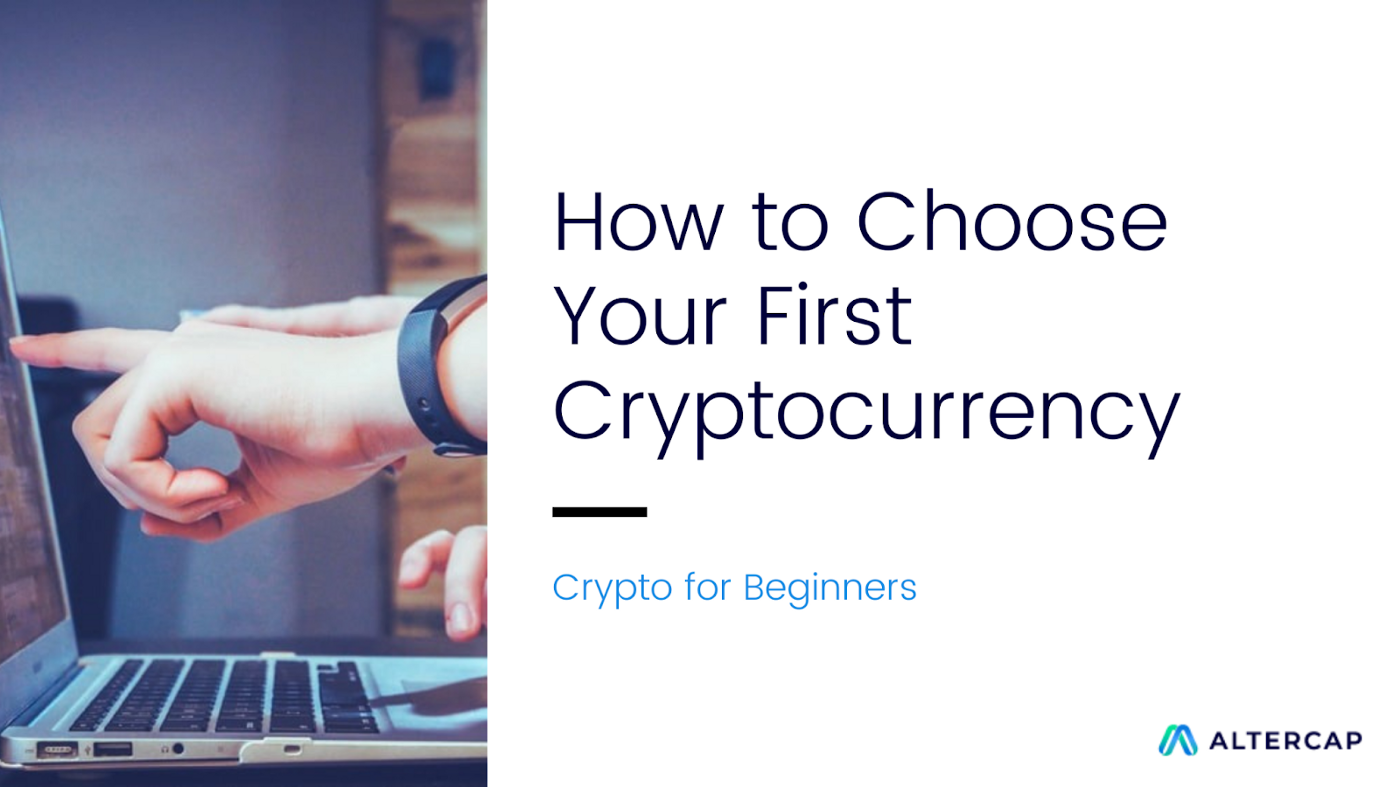 Everybody's talking about crypto these days. It's getting mentioned in the news, dominates the conversation on Twitter, and it's even starting to get major attention from big funds and institutions.
But Bitcoin and crypto have always been about the little guy. Whether you want to save your weekly earnings from inflation, transfer money to loved ones abroad, play fun online games, or take part in the metaverse, blockchain tech is designed to benefit regular people.
If you would like to get in on the action, there's really only one way to start — you've got to buy some crypto!
For the new and uninitiated, that might seem like a daunting feat. The $2.5 trillion market cap industry is impressive, and the idea of having to choose between the 16,000 cryptocurrencies that are currently trading can seem quite intimidating!
Today, we'd like to provide some guidance for new crypto users and investors. Here are three simple rules you can follow as you select your very first cryptocurrency.
Rule 1: Look to the top 10
There's an entire world of exciting opportunities in the crypto space and hundreds of excellent coins and tokens being traded every day. However, when you're just getting started, you should probably just stick to the basics. This will give you time to get used to using the tech, including cryptocurrency wallets and exchanges.
For your first cryptocurrency purchase, the best thing to do is probably to choose one of the top 10 coins. As of December 2021, these are:
1. Bitcoin (BTC)
2. Ethereum (ETH)
3. Binance Coin (BNB)
4. Tether (USDT)
5. Solana (SOL)
6. Ripple (XRP)
7. Cardano (ADA)
8. USD Coin (USDC)
9. Terra (LUNA)
10. Avalanche (AVAX)
The reason you should go with a top-10 cryptocurrency first is that they usually have the most developed ecosystems built up around them. As a crypto newbie, you'll be able to find a wallet that you will feel comfortable with right away, and then you'll find that there's a ton of great applications — and decentralized Apps, called Dapps — that you can explore.
This approach is also good from a regulatory perspective. Governments all over the world are still trying to figure out how they want to regulate cryptocurrency. The smaller the market cap of the token you're interested in, the more likely you'll run into legal issues down the line.
Additionally, with these top-10 coins and tokens, you will always know that there will be market liquidity should you need to sell. You'll not always find this with low-market cap coins or if you attempt advanced crypto-investing strategies, like IDO participation, right away.
Rule 2: Think about what you want to do with the coin or token
Don't make the mistake of thinking that sticking to the top-10 tokens at first restricts you from trying out all the cool features of Web 3.0. The biggest coins and tokens in terms of market cap are more than enough to access 99.9% of what's currently possible (from a consumer's perspective) with blockchain technology.
If you want to get a feel for the power of cryptocurrency in general, go right ahead and try out Bitcoin. Not only is BTC the first cryptocurrency, but it's the most decentralized. Once you've purchased some and withdrawn it to your wallet, nobody except yourself will have any control over what you do with your money. As an owner of "digital gold," your savings will have become safe from the record-high inflation that's happening in the fiat-currency world.
You can explore Bitcoin's most popular 'layer-2' protocol, the Lightning Network, to begin sending instant payments anywhere in the world, at virtually no cost. There are lots of easy-to-use apps built on the network (i.e. Strike) that will show you just how seamless Bitcoin-powered money transfers can be.
If you need to send money across borders and are worried about volatility, try a stablecoin like Tether (USDT) or USD Coin (USDC). The value of these tokens is 'pegged' to the USD, which means you can send dollars anywhere, anytime, at reduced fees.
Are you a gamer? Why not try a Play-2-Earn game on the Ethereum network? Gods Unchained, from Immutable X, is a bit like Hearthstone, only you can earn money by playing. In some countries, people have even started earning a living through GameFi.
Want to buy some NFT art? No problem! Plenty of opportunity to do that on Ethereum, Binance, and Solana. Almost 100% of all non-fungible tokens are issued on these platforms, anyways.
Rule 3: Do your own research
As you begin to delve into the crypto community, you'll start to see one particular acronym repeated again and again: DYOR — "do your own research!"
Luckily, today, doing research on the topic of cryptocurrency has never been easier. While before it was necessary to sit down and read each project's whitepaper page by page (although you should still certainly do this, in the long-term!), you can now find most of the information you need on a plethora of quick-reference platforms and media sites.
A good, first, go-to resource is, of course, CoinMarketCap. Here, you'll be able to track the latest market data related to the assets you are examining. Of course, there are platforms out there with much more in-depth analysis tools, but for a beginner, this should be enough.
There are many good channels on YouTube that provide everything from technical analysis on popular coins to news updates and even philosophizing about the future of crypto. Three channels you can start with are Invest Answers, Coin Bureau, and Real Vision Finance.
Twitter and Reddit are currently the most popular social media platforms on the topics of crypto and Web 3.0. Additionally, you can find many useful discussion communities on Telegram and Discord.
It's time to get started!
Once you've done your research and chosen your first cryptocurrency, you're ready to make your first steps into crypto investment. Pick a trustworthy exchange (like ours), set up your secure wallet, and start enjoying all the benefits of blockchain.
If you're interested in adding another layer of protection to your cryptocurrency storage strategy, you may want to consider our custody solution. With plans starting at just $1 a month, we offer an insurance-backed guarantee for any asset stored on our platform. Visit our website to learn more.